Home > Sex Stories > First Time Story - Black Cock
Random Sex Story – First Time Experience

Hi I'm Tiffany, 26 5'6'' 120 lbs long straight blond hair sky blue eyes 34d -24" waist with a round bubble butt and shaved bald pussy.
Here is a summary of what 3 of my stories are about.
My 1st Story Box # 85083 Categories…Random Encounters & Threesomes & Lesbian Fantasy & Blow Jobs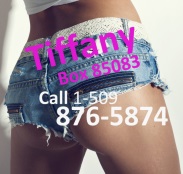 In the gym locker room about a strange random encounter….with Three other girls… or so I thought, young beautiful, leggy… Big perky tits, covered in their beach towels, little did I know something else was covered with their beach towels. Tune in to find out…..
2nd Story - First Time Experiences
18th Birthday, amazing party.. amazing cake, presents and …. A surprise… My best friends dad waiting for me later after my boyfriend fell asleep…..I had more than candles to "blow" that night….I went back to see him several times and he and one of his pals taught me how to be a cock-whore….
3rd Story - Random Encounters – Sympathy Fuck
I ran into a past male-platonic friend at the grocery store, recently divorced. He invited me over and told me his sad story. I felt so sad for him and decided to give him a sympathy fuck. Turned out to be a great idea. He had a nice big black cock to go inside my tight white pussy… He wanted me as much as I wanted him……It was my first Black Cock and I wanted MORE….
BTW - Below is a story I'm thinking of Recording on the Story Line. I didn't write it. I had a Hot Night with a guy from Nite-College and since he knew I liked to write stories, he asked if he could write about the nite we were together. I posted it here 'cause I thought it was Sexy and I liked the way he talked about me.
With a little Help – Perfect Cock "Dock"

There's no excuse for my reckless self-endangering. But honestly? What bloke hasn't wondered what would happen if he took 2 or 3 Viagra's while he was in perfect health and had no problems related to his male member? Right. I wondered that myself, surely it couldn't be harmful and it would give me an edge over any other guy that Tiffany had ever tried in her life.
Anyway this gal Tiffany is the hottest chick on night-campus, just happened to have accepted my invitation to go out to dinner and drinks with me. I knew if I played my cards right, she'd end up in bed with me; I didn't picture her as the kind of girl who doesn't have sex on first dates out of some medieval principle.
So; we went on the date, I'd brought a couple of Viagra and intended to use them before I got her out of her clothes. Let me just add here, that the date went fantastic, Tiffany adored me and this is all without gloating or being full of myself; I just know how to romance the ladies, if you know whata I mean?
Anyway, let me get to the point here. I took the Viagra and the product worked as intended; I got a hard-on like never before and I was able to pleasure Tiffany in ways she'd never imagined.
She thought I was the sex-GOD. Unfortunately, Tiffany did not have the stamina of the Duracell bunny that these Viagra had bestowed upon my not so-small swollen friend. However I continued to fucked her hard. Tiffany asked me to treat her like a cheap slut and was screaming for me to continue. She was a total nymphomaniac.
Jump to 5 hours later……….So there I was, after a date ending in tears of joy; both mine and Tiffanies - I will have-you-know that a hard-on that lasted for 4 hours is frustrating to the point of agonizing – sitting in room at the hospital, in a bulging hospital gown, waiting for the doctor to come see me. I felt really stupid and was hoping that some nurse didn't take a pic with their smart phone and post it on some show about Stupid Bone-heads.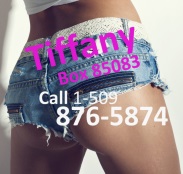 How I would explain my way out of this was one (to my girlfriend), I couldn't even begin to imagine, but I suppose I'd just have to be honest. Na…FUCK THAT! I'd simply tell her that I wanted to try it and that I was masturbating to online porn.
Tiffany was such a sweetheart. She stayed at the hospital with me for 3 hours jacking me off and sucking my erect dick, trying to make me soft.
This is where it got real crazy. The amazingly hot doctor-lady that entered my room saw what Tiffany was doing. She just walked over to the bed and said, "Maybe I can help too" and started to suck me as Tiffany jacked me. This was too fucking hot and I couldn't believe this was happening. This couldn't get any better if I had to describe my greatest fantasy. Shit - this only happen in XXX movies.
Then the Doc says, "I know how to fix this situation" and simply dropped her doctor's jacket, revealing a smoking body with large bouncy tits, waiting to be manhandled and she said: "Iet me get on top of you, so you can pump my slutty cunt with your beautiful cock".
She got on top and Tiffany guided my cock into the Doc. She was the perfect Cock-"Dock".
Oh the tricks this nymphomaniac-of-a-doctor knew. Whoo, you'll want to hear Tiffany tell you herself because she loves to tell stories!