Home > Sex Stories > Sex on the Beach
Sex on the Beach
My name is Charlee and my Story Box number is 28494
A little about me: I'm 23, a college gal, tall bleach blonde hair and a nasty-hot smoking body. I like to get into a lot of kinky sexual adventures and I like to write AND chat about them.
If you like my stories and I'm on the chat line when you call, we can Chat Live. Soon you'll be able to leave a message for me and then chatline will text you when I log on. That'll be HOT! I can't wait.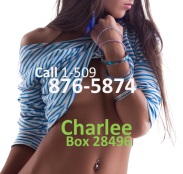 Here is what 3 of my stories are about. I have lots more AND farther down the page I've included a Fresh Adult Story that just happened the other day.
1st Story in Category. Blow Jobs
Was in a nice hot night club, dancing with a stranger, rubbing on one another enjoying the music and this stranger is really grinding up against me. Things get even hotter when he pushes me up against the wall and bites one of the buttons off my shirt. My legs get spread wide and my hips start grinding towards him. …he grabs me and takes me into the bathroom and leads me into a stall where he.....
2nd Story – Girl-on-Girl
A sleep over with a bunch of my college friends…. Makeovers, food, fun… sexy pj's … exploring each other's bodies. It starts to get hot quick. It got hot really quick when I got to kiss Lisa…. Her hands running down my thighs and rubbing on my pussy… That's when Jeanette came over and …
3rd Sex Story - Role Play
I think that you've been a bad boy… and need to be punished. Get on your hands and knees and crawl to me. I bet you want to know how sweet my pussy is. I bet you want to kiss up my thigh. I bet you hope I let you. Spread your legs and I will tease until you cock gets nice and ….
The Drink
It was a beach party my date for the night had taken me to on our third date. I knew him to be like kinda the jokester-on-campus, so when he asked what I wanted to drink, I told him to order me "Sex On The Beach". He had no clue what that was and the expression he looked at me with was priceless. I thought what college dude hadn't heard of a shot called sex-on-the-beach.
Anyway, I gave him an innocent smile and turned away quickly to watch the bonfire so as to not split open with laughter. While I stood there with my back to him I struggled to keep my face straight. I could feel him standing behind me and I knew he still had that blank expression on his face.
He was a good sport though and left, giving me ample time to laugh before he returned with a beer in one hand and my flashy orange drink in the other.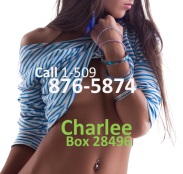 A decorative straw was stuck into mine and as I accepted the drink and sipped from the straw he leaned in and I heard him whisper "I'll give you the sex on the beach you asked for, and I'll give it to you now". He grabbed my arm and led me over to some bushes just off the beach.
I'll tell you, I've never been more nervous in my life – nor have I ever been more pleased with my own selection of drinks because Dave is a man of his word and I soon found myself trapped underneath his weight in some brushes a little way off from the bonfire and the crowd, giggling and trying not to make any noise that would reveal us lying there in the sand, my dress sitting on my hips flashing my wet pussy and boobs to him.
The sight of his cock standing at attention as he dipped his mouth toward my nipples, made me giggle even more, like a naughty little schoolgirl. I buried my face in his shoulder to stifle my laughter. I was nervous someone would spot us! Oh, but I didn't want him to stop either. He didn't stop and I don't imagine he would have, even if I had tried halfheartedly to get him to. His fingers found my soft folds and slid down to my entrance and as I shoved my head back into the sand, his fingers slowly made their way into the warmth of my pussy.
I could feel the alcohol working in conjunction with my arousal to warm up my body and already little beads of sweat pearled on my skin, cool sand clinging to it. The sensation drove us both wild with lust; soft skin and coarse sand meeting on our bellies when we kissed, oblivious to the world around us. And the two of us lying half-naked in the sand pleasuring each other while we tried not to laugh and draw attention to ourselves, was really only the beginning of the hottest night of my life!
This is the TAME version of the story. I think I'll record the Nastier version on the Story Line.