Home > Sex Stories > Phone Sex Storyteller Kelley
My REAL LIFE Sex Stories
I'm Kelly, 21, 5'9", blonde, 36C with sexy swimmers body and a part time model. I've had a lot of crazy sexual experiences and my friends always tell me I should write SEX STORIES; so here are tiny excerpts. Maybe I'll write a book about my sexual escapades someday.
I'm the kinda girl you look at and say, "Oh, I want to fuck that SLUT so bad"
1st Story – Kelley - Category. Random Encounters and First Time Experiences
My girlfriend and I went to the Hard rock hotel in Vegas - Being naughty. I wore a strapless dress, pushup bra showcasing my rockin' 36C TITS. I was Dirty dancing with one of the guys that I picked up with this hot body.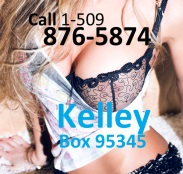 Of course right away I was thinkn' 'Should I take him back to my room?" ….answer was easy when I felt his 9 inch cock that was grinding up against my ass…hmm… I want to feel his Hard Cock at the Hard Rock. (tehee) and I did…in more holes than one…
My Story Box # is 95356
2nd Story - Category. Horny Right NOW!
Just got out of the shower…. Nipples hard, playing with them, waiting for you. I can lick them. Want you, waiting for you. Sticking my fingers inside my pussy, feeling my pussy juice tasting it… do you want to taste it? Come listen and come lick it off my nipples.
3rd Story - Cat. Lesbian Fantasy - I go into my roommate's room and lay on her bed naked, play with myself. She caught me in her room on her bed; roommate got turned on and starts to lick and suck on me....I wanna tell you MORE.
This happened to me recently. Might record it by the time you Read it.
The Lingerie Photo Shoot

Self-consciously I checked myself out in the mirror as Kaylee finished my make-up. I was being readied for a photo-shoot with my town's perhaps most well-known photographer. Kaylee was just 18, a few years younger than me and I couldn't help, in my nervousness, to jealously wonder what she had to do to land such a fantastic job working with this photographer.
Kaylee finally finished and had me all decked out in lingerie – I had hoped for something a little less revealing, I was nervous enough as it was; feeling as if my heart would pound its way out through my ribcage. My stomach too was growling with hunger, I'd been too nervous to eat and I felt terribly embarrassed. This could be my big break as a model, it had to go well.
My hands felt wet and cold as I shook hands with Jean – Jean with his colgate smile that instantly made the butterflies in my belly turn to rampaging hordes of oxen trampling my insides and making me want to throw up with nervousness. I had always wanted to get a change to pose for Jean and now I was actually here getting my chance. Jean must have felt my nerves, because he placed a hand on my shoulder, let it linger there for much too long, and told me to relax!
Never-the-less, nervous as I was; the two of them did manage to make me relax enough for Jean to start shooting photos. As I maneuvered through different tantalizing poses, Jean and Kaylee both moved me around using verbal commands; but mostly by touching me and gently positioning my body; shifting a leg for me or an arm, or the way my head was positioned. It felt hot.....! They both made me feel incredibly sexy and HORNY!
Jean's touches became more intimate and I worried he could tell my nervousness was turning to arousal…
I hadn't needed to worry about it, because he obviously could tell, because he'd laid his camera aside and was touching my belly, letting his hand slowly brush down toward the edge of the panties I'd been outfitted with.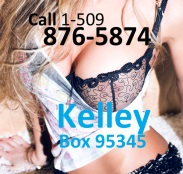 I didn't stop him… partly because it would definitely ruin this photo-shoot, but mostly because I really wanted him to continue. He didn't stop; his hands moved past the edge and into my panties, finding the trimmed hair there on its way toward my already wet folds.
I'd forgotten about Kaylee until with a jolt I felt her at my back, her hands on my hips, grinding up against my ass, her breath hot on my neck as she licked and kissed.
Screw the photos… "No screw me", I thought.
I let my head fall back against Kaylee's shoulder, moaning as I felt her bare pussy against my bum – she'd undressed before she came close and joined Jean who was fingering me with one hand, while the other freed himself of his pants.
I was about to have a threesome for the first time in my life…!